Chickpea Waldorf Salad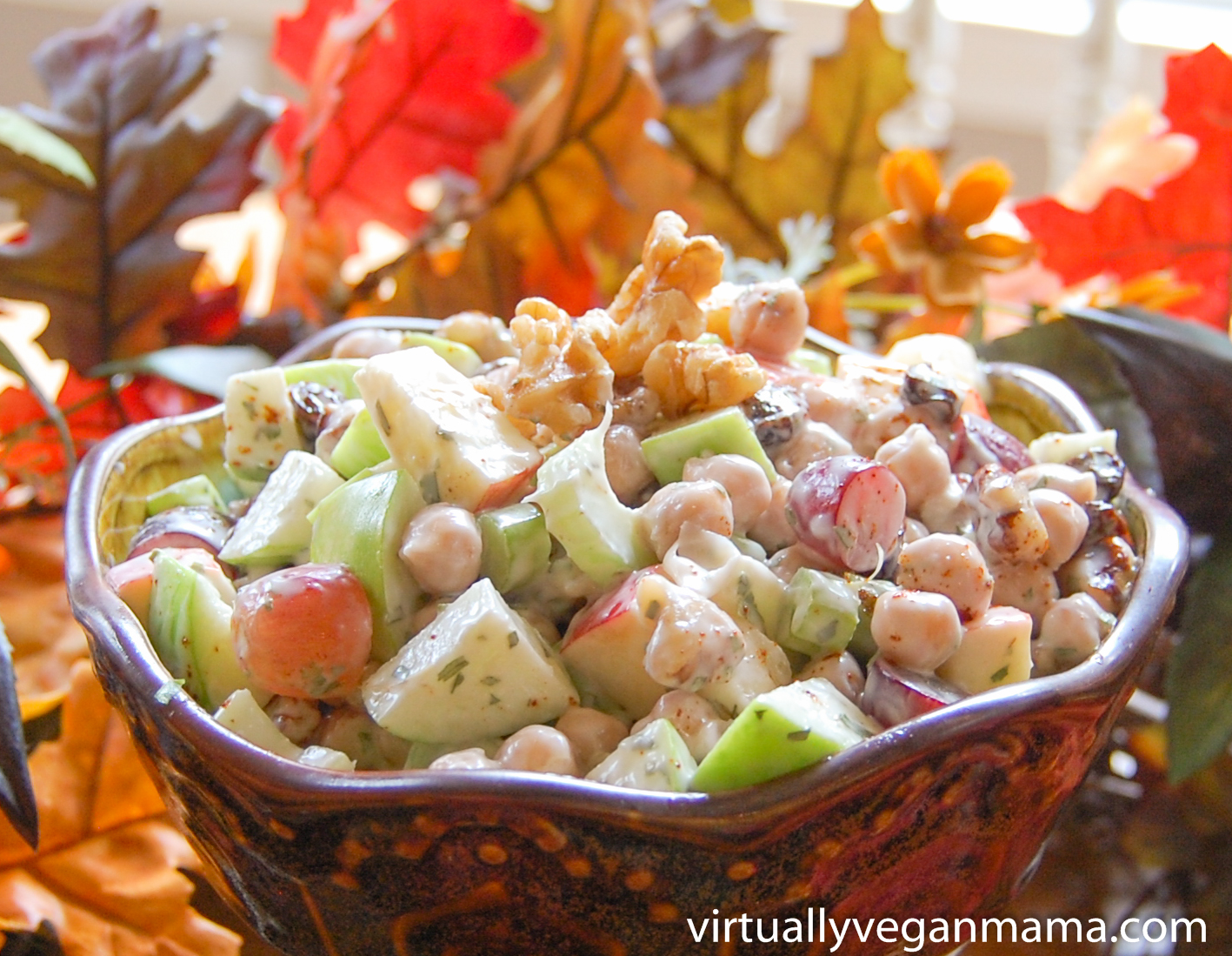 Author:
Virtually Vegan Mama
2 cups Red Delicious apples, chopped
2 cups Bartlett pear, chopped
1 cup canned chickpeas, rinsed and drained
½ cup celery, chopped
½ cup chopped walnuts
½ cup red grapes, halved
⅓ cup unsweetened dried cranberries
½ cup vegan mayonnaise (Earth Balance Mindful Mayo)
¼ tsp dijon mustard
1 tbsp dried tarragon leaves
2 tbsp tarragon wine vinegar
Sea Salt (optional)
Freshly ground black pepper
ground nutmeg (optional)
Combine apples, pears, celery, walnuts, cranberries and grapes in a large serving bowl, set aside.
Combine mayonnaise, tarragon wine vinegar, dijon mustard, and tarragon leaves in a medium bowl; mix well. Toss with apple mixture and season with sea salt(optional) and freshly ground black pepper to taste. Chill before serving. Sprinkle with ground nutmeg (optional) right before serving for a fall twist. Serve on top of fresh salad greens or on rolls.